Maasai Walk 2009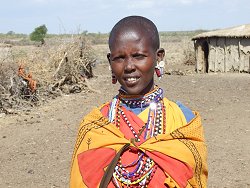 Video clips from the mission
Download: RIGHT-CLICK and Save Target As... Use this link below:
>> Kenya Maasai 2009 Movie clips.zip << 44Mb
Trevor, unzip = 2 video recordings. You choose which.
Kenya_Pics_2009.zip << the photos
Philip 21 March 09.

Audio tracks 43 Mb - NOT ACTIVE

Home
Coronavirus - How could God let this happen?
Creation: Big Bang Theory or what?
Sermon Audio MP3 downloads
'What I think, is my business'
Need help? need to talk?


Groundwire.org.uk
---
We reach about 100,000 people a year. Please support the work of eThoughts by providing a link from your web site to your favourite eThoughts page. Many thanks, and every blessing to you.
---
Copyright ©2004-2021 Philip Tory
eThoughts™ is the Trade Mark of eThoughts.org
---
"For God so loved the world that he gave his only Son, so that everyone who believes in him will not perish but have eternal life."

- from the Bible, book of John, chapter 3, verse 16.


"Whatever you do, whether in word or deed, do it all in the name of the Lord Jesus, giving thanks to God the Father through him."
- Colossians 3:17 (NIV).

May God bless your reading of these pages. Philip Tory
---